Job Opportunities
We are always looking for talented people
Why with us?
Being part of the Ways team means collaborating with a team of professionals ready to share their experiences and skills, the teamwork allows the group itself to grow in terms of value and professionality. Each member works for a common good. Being part of the Ways team does not only mean professional well-being, we provide our employees with a range of benefits to support them and their eligible family members. These benefits include a comprehensive and efficient program of:

Health care
Maternity package, Specialist visits, Diagnostics, Health Tickets, Chemotherapy, radiotherapy and dialysis, Lenses and glasses, Physiotherapy, Orthopedic medical devices and aids, Rehabilitation and Control Packages, Acupuncture, Disability, Hospital admission, Dental diagnostic tests, orthodontics, Implantology services, Special dental services, Special diagnostic services, Metabolic syndrome

Support for parenting
babysitting, nursery schools, school enrollment costs, book purchase, school transport costs, school canteen costs, summer camp registration, assistance for disabled children, after school, school camps

Personal counseling service

Support in purchase of devices
computer, notebook, printers, tablets, smartphones, ebooks

Management of a regular vacation plan

Support of parental leave

Support to the assistance of elderly family members

Continuous training activity
Open Positions
Chef assistant for cooking classes, Verona
Tour leader assistant, Verona
Tour guide wine specialist, Verona and Venice
Tour guide, Milan Venice and lake Garda
Tour guide bike specialist, Milan
Open Application
Do you love to travel and are you passionate about your territory? Do you want to share your passion for history, food, wine or the landscape? You could be part of our team. Remember that we offer equal opportunities without discrimination based on gender, sexual orientation, ethnic or social origin, religious faith, disability, political opinion or any other nature. Submit your resume and presentation to let us know why we can't live without you. We are always looking for talented people.
Submit Your CV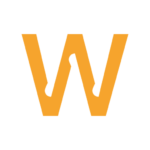 Ways Srl
Vicolo Carmelitani Scalzi 14B
37122 Verona, Italy
P.Iva IT-04676500236
PEC waystours@legalmail.it
T. (+39) 045 5701561
Email info@waystours.com

Licensed Tour Operator
Ways Experience
authorization n. 132604 by Veneto region
Public liability insurance n.177807733
by UnipolSai Assicurazioni Spa
Guarantee fund n.1-4125 by Il Salvagente