About us
Ways Tours is the In-Destination Management Company of northern Italy providing a wide range of services including day tours, activities, transportation & local experiences
We are your business on the ground, we are there when you need us and out of the sight when you don't
Our Story
It all began in the small city of Verona, where in 2007 the two founders of the first company, Matteo and Andrea, had a brilliant intuition: they wanted to let people discover their city in a new, more dynamic, more interactive and more authentic way, different from the classic guided visits.
They decided to involve the locals, professionals, who know the secrets and wonders of the city and wanted to share them with guests coming from all over the world. The tour operator's first name was Veronality and in a few years it evolved from a group of a few friends to a large team of experts working in four different destinations in northern Italy. Professional tour guides and tour leaders who share the love for their city, constantly seeking the wonder sparkling in their guests' eyes that lights up only thanks to genuine and pleasant experiences.
That's how Veronality evolved into Ways: a name that represents at the same time simplicity and dynamism, characteristics we have always cared about. Ways for us is a way of living: Ways and itineraries of our tours; Ways of observing the reality around us; Ways of finding solutions for everyday challenges; a way, or better, Ways to be.
We believe that people are at the center of everything. From our founders we learned to give great attention to this, not only for the success that the company could have, but for an underlying value that leads to believe in the importance of teamwork, in the well-being of the people who are part of it and in the value of the individual as an essential resource.
For these reasons, they choose to select the people who share Ways aim and include them in the team, ensuring a lasting working relationship with the best labour protections to guarantee a solid future. That's how we select guides, tour leaders, chefs and tour designers who are not freelance but part of the Ways team.
This commitment guarantees not only high standards but also allows us to control every element of the process to ensure a very high quality to our partners. The attention to experience design and to the activity details are almost maniacal. The teamwork constantly checks and improves itineraries, services and activities.
Innovation is another founding element for us. This characteristic distinguishes us guaranteeing awards and records: in 2011 we were the first creating a Bike tour in Verona; in 2014 we organized the first Amarone bike tour in Valpolicella; in 2016 the first cooking school in Verona; in 2019 the first Prosecco wine tour from Venice and in 2020, besides the current pandemic situation we believed in the potentiality of the destination and we opened the first E-bike tour of Milan. Originality for us is a key element, it highlights our uniqueness and it gives us the enthusiasm to create new experiences to enhance our territory.
The members of Ways team live in the cities where they work and they know every detail of the destination. They keep looking for hidden wonders, breathtaking views, legends and stories to tell, local artisans or high-quality winemakers or special food excellences to discover. Ours is a growing path that we wish to share with all those who can appreciate its value.
Our Values
We are an experience company founded on strong values, shared by the entire team which is committed to respect them as pillars of our present results and key elements for our future growth
We feel the responsibility of being part of a community. This is very important for us not only to involve you in our present, but also as an essential element to support and develop for a sustainable future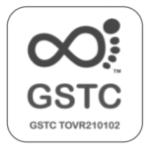 Sustainable Certification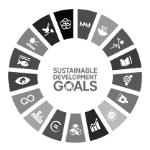 Agenda 2030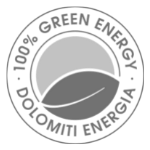 Renewable Energy

Certified Benefit Corp
Team Welfare
Being part of the Ways team means collaborating with a team of professionals ready to share their experiences and skills, the teamwork allows the group itself to grow in terms of value and professionality. Each member works for a common good. We provide our employees with a range of benefits to support them and their eligible family members
Discover More
Download and read our business Code of Ethics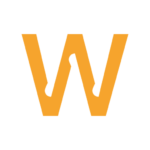 Ways Srl
Vicolo Carmelitani Scalzi 14B
37122 Verona, Italy
P.Iva IT-04676500236
PEC waystours@legalmail.it
T. (+39) 045 5701561
Email info@waystours.com

Licensed Tour Operator
Ways Experience
authorization n. 132604 by Veneto region
Public liability insurance n.177807733
by UnipolSai Assicurazioni Spa
Guarantee fund n.1-4125 by Il Salvagente