Venice
Venice is a real jewel boasting wonders at every corner. The best way of visiting it and experiencing its infinite beauty is with a local guide. This way you can deepen into the great heritage of the city discovering not only the most iconic places such as Piazza San Marco, Ponte di Rialto, the Ponte dei Sospiri and Teatro alla Fenice, but also the most authentic corners where you'll explore the Venetians' everyday life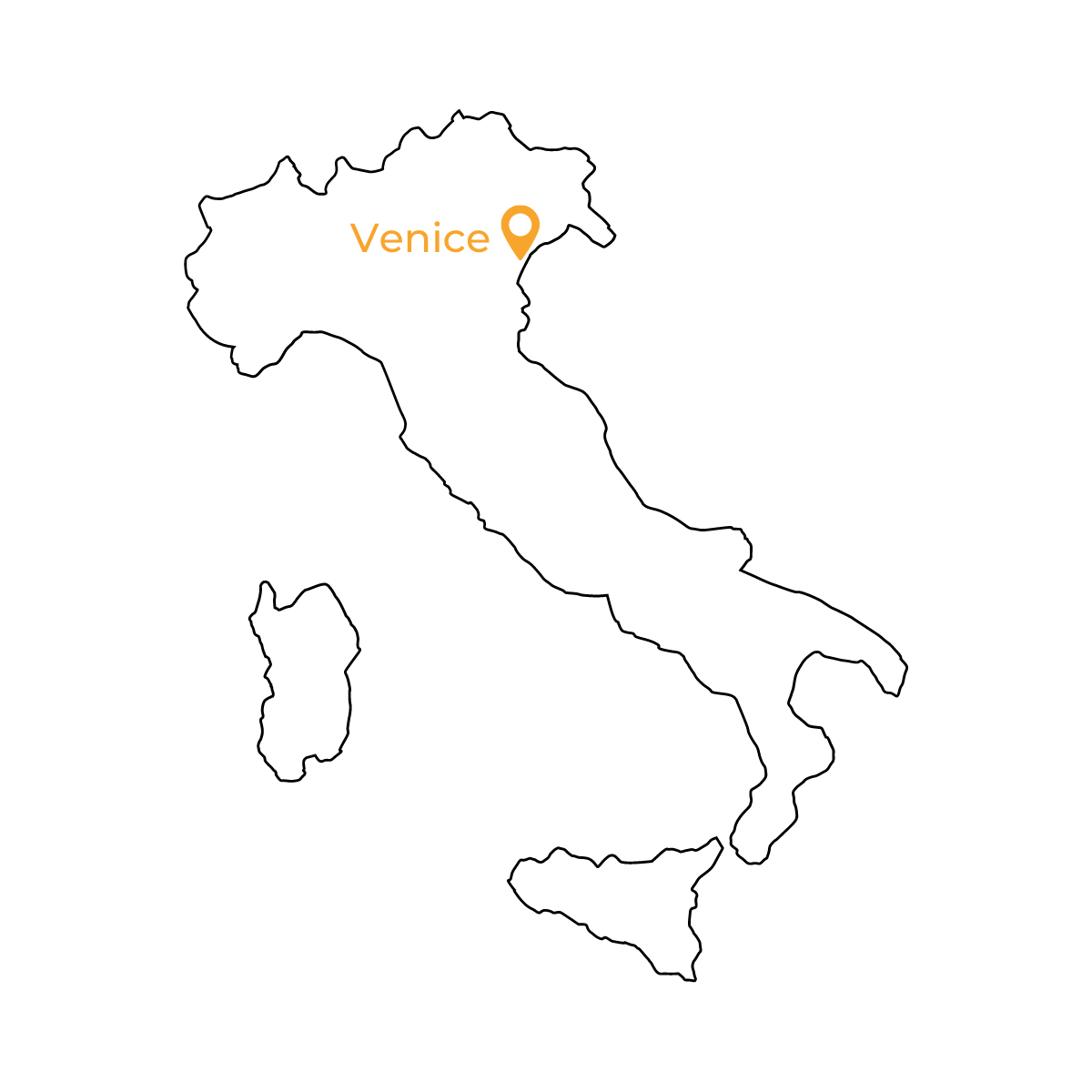 Where
Venice is located in the North-East part of Italy, by the Adriatic sea. It is on a group of small islands that are separated by canals and linked by bridges. Its main characteristic is that it is a city built on the water
How
It's well connected via highway and train to the main axis east-west. It has an international airport called Venice Marco Polo reachable in 20 minutes driving or sailing. The main train station is Venezia Santa Lucia, ideal to reach the city from outside. As the city is on the water, the main transport is the boat. In the city you'll find many Water Taxis that can easily take you everywhere
When
Mid seasons are suitable for the warm temperature and less tourists. The summer is beautiful but it could be very crowded. Winter is suitable if you wish to discover the city and relax. Just pay attention to the high tides. The water can cover the main squares and it is almost impossible to walk. It is not dangerous but the museums and monuments are closed to the public. The high tides season is from November to February
Why
Venice is a world-famous city, unique, magic and safe. There is no other city in the world like it. Little streets called "calli" and tiny canals hide beautiful buildings and unexpected squares at every corner. It is not easy to orientate in Venice as the streets are many and very little but if you rely on a local guide you can discover the most famous places and the hidden gems. It's a perfect destination for romanticism, for food and wine lovers and for history enthusiasts.
Sightseeing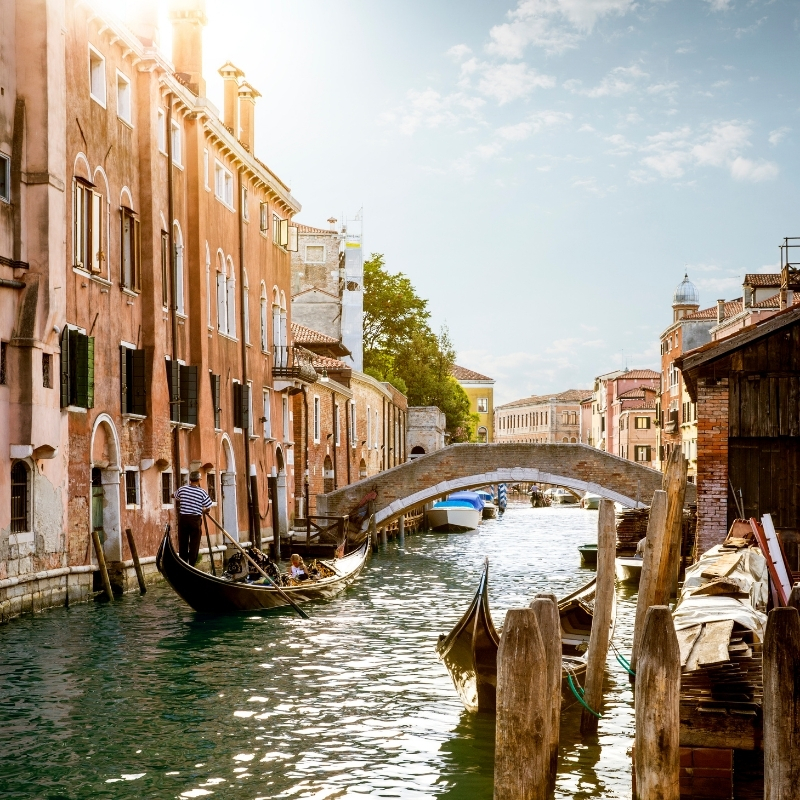 Venice is a jewel and the best way of visiting it and experiencing its infinite beauty is walking in the tiny streets, getting lost through picturesque canals and meeting the Venetians. With Ways local guides you'll have the chance to discover Piazza San Marco, Palazzo Ducale and Rialto Bridge and the most traditional sestieri (neighbourhoods), but also to discover the real Venetian lifestyle. Whether walking or sailing, Venice will leave you speechless
Wine Experience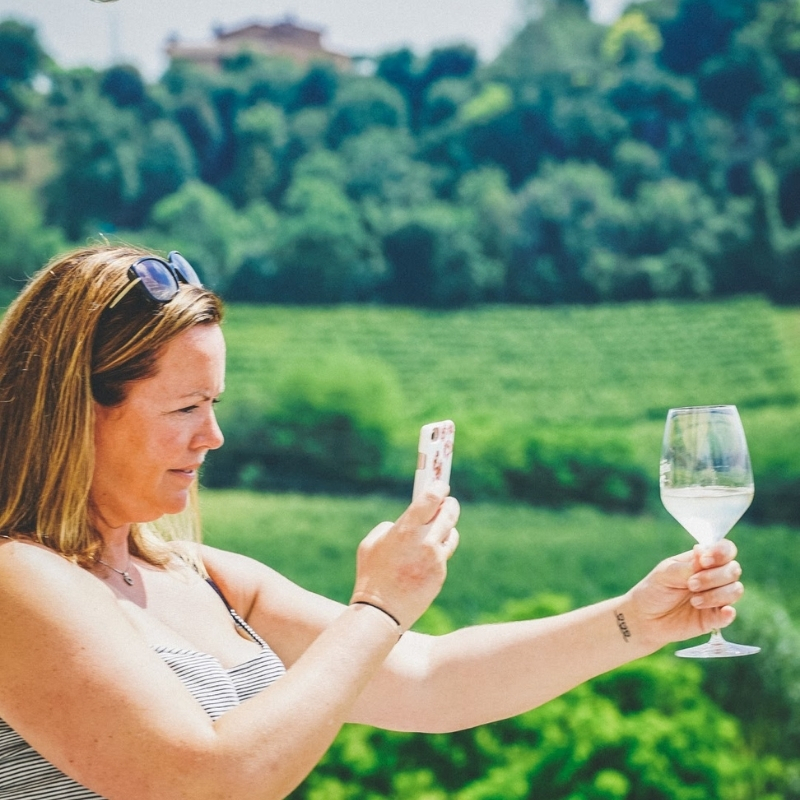 This city is amazing not only for the incredible historic heritage but also because, if you are willing to take a break from the crowds, in a few kilometres driving you'll reach the world-famous UNESCO Prosecco wine region. Ways wine experts will lead you to discover this authentic place, to meet the producers, discover the Charmat method and taste this aromatic wine. A real relaxing paradise in the countryside not far from Venice, the perfect place for wine lovers
Food Traditions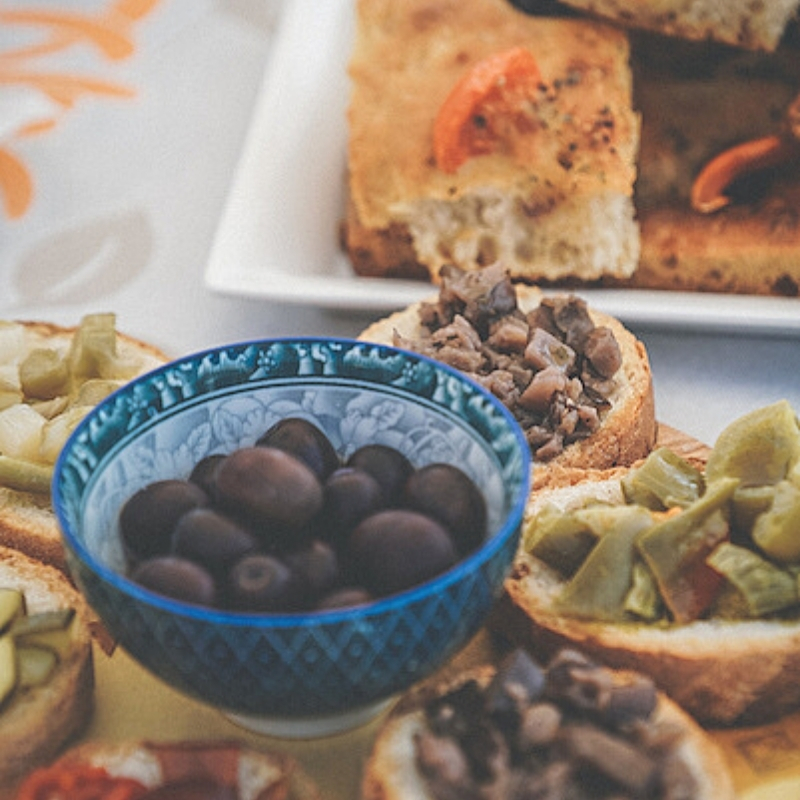 Venice is also famous for the rich food and wine culture. The best way to discover the real Venetian food traditions is with a Ways guide that will lead you to an incredible culinary journey. Stop at old-fashioned botteghe (bacari) to discover the secrets of the Venetian cuisine and taste different types of local cicchetti, a perfect combination of the land and sea ingredients with a slice of fresh bread. Savour some local delicacies like Sarde in Saor, Fritto misto or Polpo and taste some famous Prosecco wine
Local Culture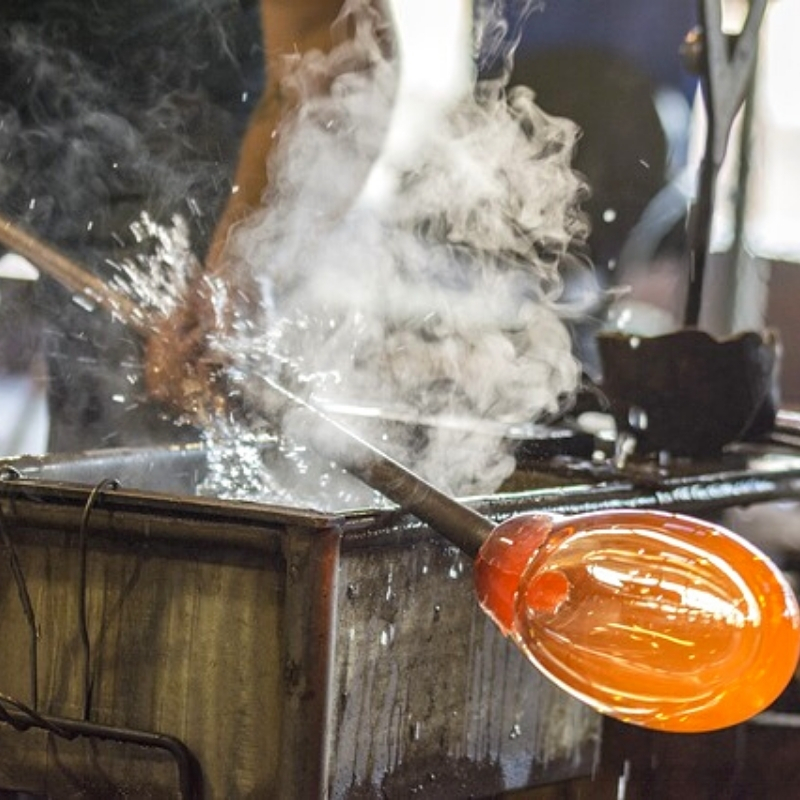 In Venice, if you know where to look and where to go, you'll find some authentic hidden gems: this city is the capital of Italian artisanal work. With Ways local guides you can explore workshops, meet craftsmen and discover the tradition of their handmade works of art. Visit the ancient glassmakers that produce beautiful mosaics; discover the weaving that still uses wood loom to create unique and tailor-made fabric and meet the artists
Boat Cruises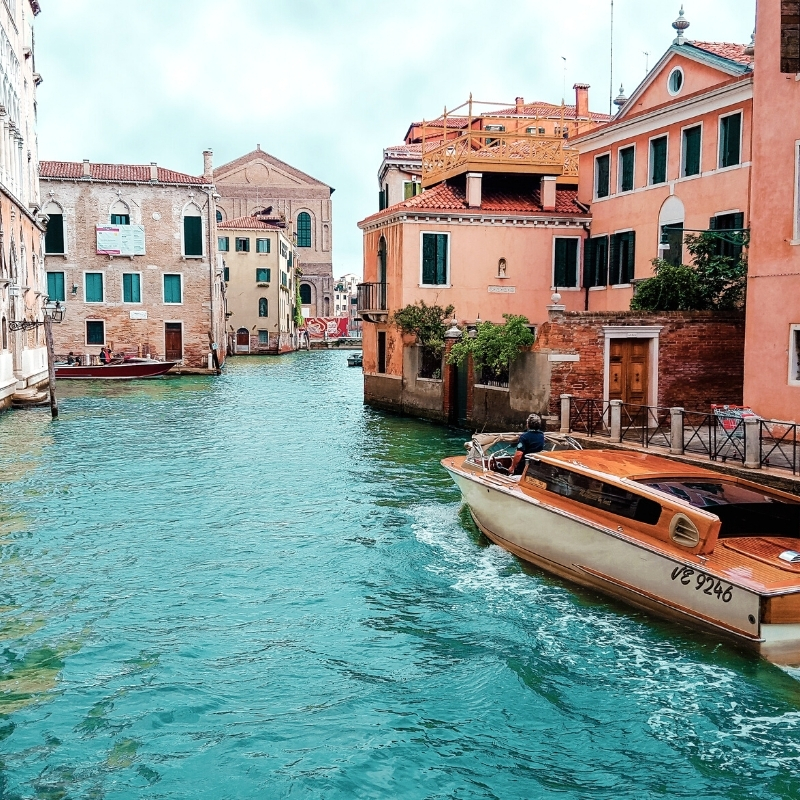 The best way of visiting Venice and experiencing its infinite beauty is sailing through its picturesque canals with a true Venetian boatman and a local guide. During Ways boat experiences you will have the chance to explore the most traditional sestieri (neighbourhoods) and monuments, but also the real Venetian lifestyle. With a Venetian boatman you'll have the opportunity to reach also the world-famous Murano and Burano islands and meet the glassmakers. An experience that you will never forget
Day Touring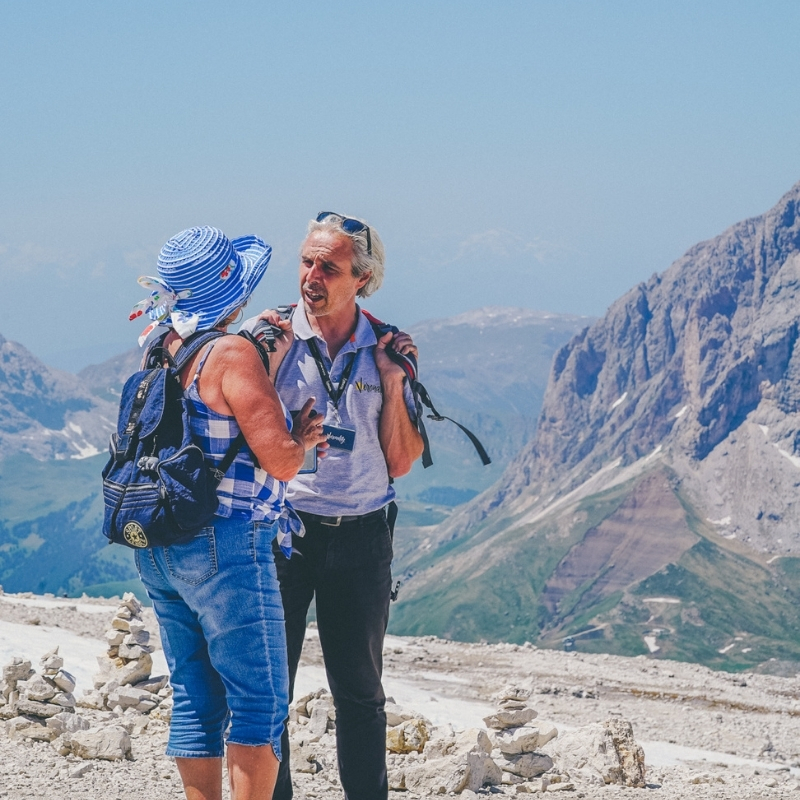 Venice is in a beautiful position, a few hours away from the beautiful and world-famous sites like Dolomites, Lake Garda, Vicenza, Padua and Verona. Ways guides and drivers will offer a relaxing trip to discover the highlights of beautiful historic cities like Vicenza and Padua, with the famous Palladian villas; the breathtaking Dolomites and the area near Cortina D'Ampezzo; the dreamy lake Garda, Sirmione and its charming beauty and the romantic Verona
Want to discover more about this destination, or to be inspired by the experiences and tours already designed by our team?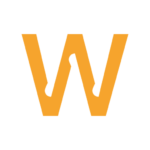 Ways Srl
Vicolo Carmelitani Scalzi 14B
37122 Verona, Italy
P.Iva IT-04676500236
PEC waystours@legalmail.it
T. (+39) 045 5701561
Email info@waystours.com

Licensed Tour Operator
Ways Experience
authorization n. 132604 by Veneto region
Public liability insurance n.177807733
by UnipolSai Assicurazioni Spa
Guarantee fund n.1-4125 by Il Salvagente