Let's start again from the Arena Opera festival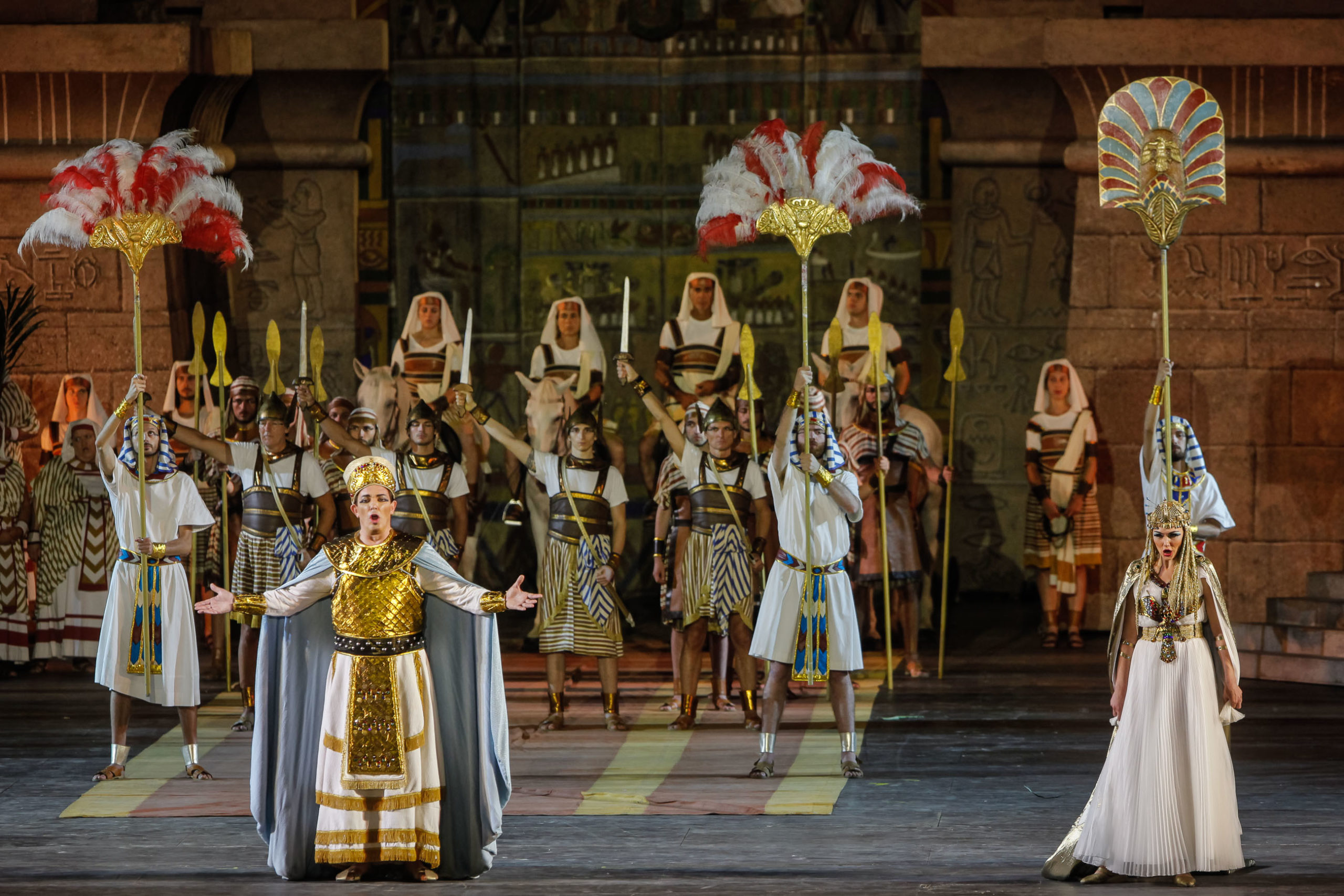 One year after, Fondazione Arena confirms the new Opera program for the Festival 2021 with unreleased and renewed scenes that meet the current security protocols for social distancing. An authentic aesthetic revolution for the safety of artists, technicians and spectators. 
The health issue becomes an opportunity for an artistic transformation which testifies the excellence of Fondazione Arena that will create an unique production.
In order to conform to the new safety protocols for workers and artists, the scenes of the five operas will be entirely new, less architectonic compared to the traditional ones, but more technologic with spectacular videos. In addition, the stage will be placed in the original position and not, as the past year, central. 
In addition to the events planned for 2020 and rescheduled to 2021,  Fondazione Arena decided to add a special inauguration ceremony to Aida, Verdi's masterpiece and the most beloved opera among Arena spectators. This exceptional event, on June 19th and 22nd, has been created on occasion of the 150° anniversary of the first representation of Aida at Cairo in 1871. A unique and memorable event thanks to the orchestra director Riccardo Muti, ambassador of the Italian culture all over the world.
The Arena, for sure, is one the absolute icon of Verona. A magnificent and well-preserved example of Roman architecture. Arena di Verona is the fourth largest amphitheater after the Colosseum in Rome, the amphitheater in Capua and the one in Milan. It can host up to 30.000 people. 
The monument was born for Gladiators fights and other recreational shows, not for theater (for which had been built the Roman Theater) and during the centuries it has never changed its purpose. Until 1913 when it hosted the première of Aida by Giuseppe Verdi officially opening the Arena Opera Festival. 
Today is the most important Opera open-air theater in the world.
«Gaio Plinio al suo Massimo.
Hai fatto bene a promettere ai nostri Veronesi uno spettacolo di gladiatori, i quali da molto tempo ti amano, ti rispettano e ti onorano. Di questa città era anche tua moglie, a te tanto cara, e così ricca di qualità. Era opportuno dedicare alla sua memoria qualche opera pubblica, o uno spettacolo.»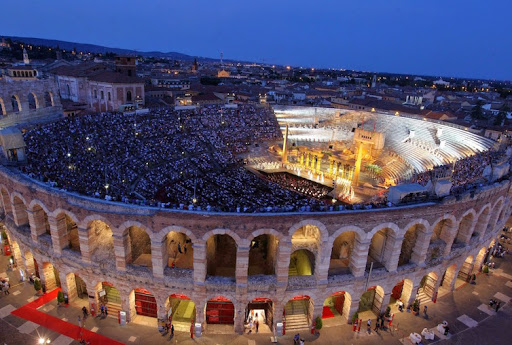 Reserve a ticket or request a VIP experience with Ways
We will welcome your guests with an aperitif in the square just in front of the Arena, you can choose a standard seat or an exclusive VIP area to enjoy the amazing and unique Opera show in the ancient Arena
Book Now